WEIGHT LOSS

IMPROVES YOUR MEMORY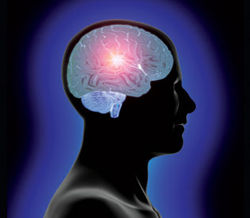 A recent report in the journal, Surgery for Obesity and Related Diseases...cites a study that shows a growing body of evidence suggesting that obesity is linked to several cognitive deficits, including memory loss. According to the study, in addition to being a known risk factor for heart disease, cancer and a host of other diseases, obesity works on a number of different metabolic pathways that can affect the way we process information. "Obesity affects a number of physiological mechanisms that can have an adverse effect on the brain," says John Gunstad, of Kent State University, one of the authors of the study.
Although the study was conducted on people that averaged 300 pounds the factor related to obesity that is causing their memory loss is related to weight loss improving memory for other folks too. Gunstad said he believes people who lose 20 to 25 pounds in more traditional ways should experience the same health benefits as those who underwent the gastric bypass surgery the study was based on.
Those who had the surgery started showing improvement in their memory and organizational skills about three months after the surgery. Similar improvements did not occur in participants who didn't have the surgery. The study found, those who were morbidly obese and didn't have the surgery showed a decrease in memory skills. The study adds to a growing body of evidence suggesting that obesity is linked to other cognitive deficits as well. It is a known risk factor for Alzheimer's disease, dementia and stroke. Grunsted also said, "Hypertension, Type 2 diabetes, sleep apnea, all of which are consequences of being overweight, are all bad for the brain too."
The benefits of maintaining a healthy weight are becoming more obvious everyday!