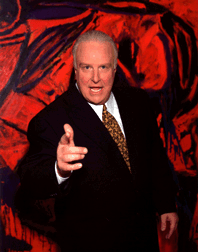 World Life Expectancy is the latest in a series of Educational Experiences developed by LeDuc Media. The Site's purpose is to stimulate meaningful research on this important subject through leading Academic Institutions worldwide, while displaying the data in ways the less informed visitor can understand and use. Gathering meaningful Life Expectancy data from every corner of the Globe is an expensive and time-consuming process and with the help of our sponsors, we intend to continue to make it available for free. Our goal is to assist people everywhere in living longer and more productive lives. In the short time the Site has been in existence it has received over 1,000,000 Visitors from 148 countries and is being used everyday by major universities, government institutions, corporations and even K-12 schools in local communities. We are especially pleased to see the number of Military organizations using the Site and are hopeful this trend will continue.

We share every single comment we receive from you with our employees and volunteers here in America and around the world. To say we are encouraged by the response we've received for our effort would be an understatement. Our people work hard at making the Site a place you want to return to and we look forward to your suggestions on how to make it even better. It is our sincere hope that through this platform we can work together to make the world a better place.

LeDuc Media has served the business community and individual entrepreneurs for 30 years and its founder, Tom LeDuc, is one of America's top marketing strategists. He recently created a 12 Tape Video Series, entitled, "The Predictability Principle," in which he teaches individuals and entrepreneurs the principles of marketing through applying them to their own lives. This brilliant work will be available online and via E-Book soon. Today he devotes most of his time to writing, speaking and consulting. World Life Expectancy is yet another example of his profound belief in being willing to give before you receive:


BEST SELLING AUTHOR OF MARKETING FOR DUMMIES SAYS:

"There is no one in the world right now who offers more insightful advice for entrepreneurs and managers than Tom LeDuc. I've already recommended him to everyone I know from executives at Fortune 500 companies to entrepreneurs. I promise you he will give you an entirely new and powerful perspective on how to grow your business."

Alex Hiam: Author of Marketing for Dummies, Motivating and Inspiring your Employees, The Vest Pocket CEO, Co-Author of , The Portable MBA On Marketing and other popular business titles.