RUSSIAN

POISON

--

ALCOHOL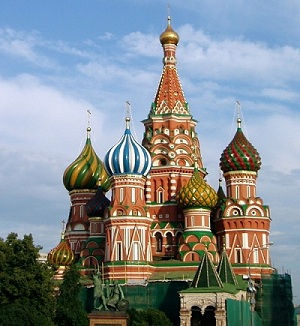 Russia has the largest gap between male and female life expectancy in the world, 14 years, and their deaths have out numbered their births by such a wide margin for such a long period of time they have a serious declining population problem. If you look at their leading causes of death you might think Poisoning is the problem, but that doesn't even begin to tell the story. Russia's poison problem is Alcohol. The World Health Organization estimates that just 40% of school age Russians will live to the Pension age of 55-60, if something isn't done about the problem.
Some Russian doctors believe alcohol related diseases cause as many as 50% of Russian deaths between the ages of 15 and 54, making alcohol related deaths a key factor in their long term demographic forecasts. Russian Health Minister Golikova was recently quoted as saying, "We are the absolute world leader in Alcohol consumption." Few people inside or outside Russia would disagree with Minister Golikova's point of view, so why is Russia one of the few countries in the world that report Alcohol death statistics to the World Health Organization that have no relationship to consumption...masking a problem the entire world already knows they have makes little sense, but Alcohol problems on this scale are embarrassing and reduce her credibility as a major player on the world stage.
Drinking Vodka Like Water...Vodka is the main problem and when you understand that the name is a diminutive form of the word "Voda"--Russian for Water, you can begin to see the grip it has on the Russian culture. Statistics differ on the amount they consume, but the most credible are that the average Russian consumes 4.75 Gallons of pure alcohol per year, most of it Vodka. Everybody enjoys sipping a glass of good Russian Vodka from time to time. Russians don't sip it and enjoying it is beside the point, they drink it to get drunk. A few years ago, a provincial drinking contest left most of the contestants in the Hospital and the winner died before he could claim his prize. The grip Alcohol has on the country is so powerful one study claims that Russians have even been known to drink as much as 85% of the country's industrial alcohol output...research published in the Lancet found that Russians drinking alcohol not intended for human consumption, such as perfume and cleaning agents, were nine times more likely to die prematurely than if the they drank beverage alcohol.
Former president Medvedev said recently, "Alcohol is our country's National Disaster" and he also said,"when I think about it, it tears at my soul." But this is a steep hill even for Russians to climb. Alcohol related deaths have devastated Russian society for a long time, claiming the deaths of millions during what should have been the most productive years of their lives. By some estimates alcohol was responsible for 500,000 deaths last year alone. We are huge fans of the Russian people and we wish them well in solving this problem. The world needs their brilliant minds, love of the arts and I suppose a bit of her oil too... Tom LeDuc